TypeEngine offers both iOS and Android apps. The features listed below are available on both platforms.

App Icon and Default Launch Image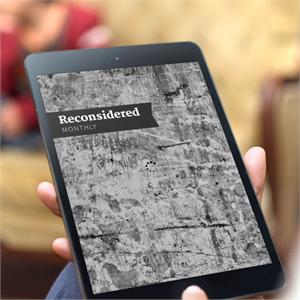 On the Home Screen, your App Icon will be the users' first glimpse of your digital publication. Your App Icon should be simple, beautiful and functional. Preparing and creating your App Icon will be addressed in a knowledge base article shortly, so we won't go on at length here.

The next element is the Default Launch Image, which is the first thing the reader sees when the app is launched. It is a full screen static image and your first opportunity to really give people a preview of your publication.

Your Default Launch Image should include your logo, the name of your publication and any other branding assets you have. The Default Launch Image displays with a spinning loading indicator while the publication data loads in the background. There will also be a knowledge base article with more detailed specs on designing this image in the coming days.


Article View


When your app is opened for the first time, the reader will be taken to the first 'about' article of the issue that is packaged with your app.

The Article View is the heart of your app. Readers will spend most of their time in this view. You have the opportunity to fully customize your Article template using HTML and CSS. This is one of the primary opportunities to make your publication visually stand out.


Article Settings and Feedback Panels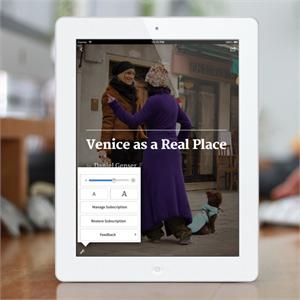 Inside of each article, a Settings Panel will be available. This panel will provide each user the ability to manage their subscription, restore their subscription, change the font size and adjust the brightness of the screen.

There will also be a Feedback Panel in the Settings Panel allowing users to offer feedback via Facebook, Twitter, Email, Website or App.net. You should plan to have these channels available and will need to provide the values for each link.


Article Sharing Options


Readers will also have the option to share a link to an article or link to an excerpt of an article with the Sharing Options. The sharing options will include Facebook, Twitter, App.net (if the reader has any of these apps installed), as well as Email,  Messages and Copy to Clipboard.

You will also have the option to share a TypeEngine-hosted excerpt of your article, with a prominent call to action to download your app, or provide a click-through URL of your choice, in case you'd like to point to an existing URL on your website. The choice is yours.


Issue Table of Contents


By tapping back or gesturing from left to right, the user will be taken to the Issue Table of Contents. The Issue Table of Contents displays a list of articles for the selected issue.

Several options will be available for the Issue Table of Contents. Choose to show the cover issue or just the issue name. Decide whether to show the author's name under each article name, an article teaser or an issue cover thumbnail. A variety of display and visual options will also be available when choosing your typography and colors.


Issue Selector View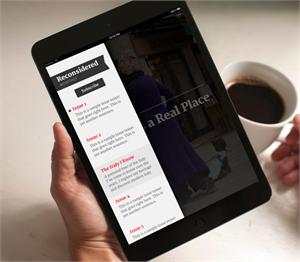 By tapping back again or gesturing from left to right, the Issue Selector View will appear. The user will see your publication logo at the top of this screen along with a list of available issues.

Again you will choose various options including whether or not to show issue covers, the issue publish date and an issue teaser. And you will once again choose your typography, color and branding options to be used on this screen.